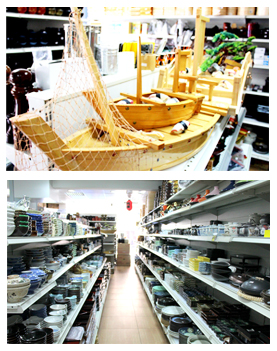 Due to high customer demand we are pleased to inform that Deans General Trading LLC will be opening soon which will showcase the best of Japanese Culinary for Kitchen and table ware equipments.
We are nearby to our original "Deans Fujiya Japanese Supermarket' so that we will not be far from our loyal customers and for our new customers to know by.
With this move the much beloved Deans Fujiya Japanese Supermarket will also have a revamp with more focus to have much more Japanese Foodstuffs top hit the shelves soon!
The customer gets all the benefits by having more of Japan come into our shops and we always love to keep our customers as our No.1!!!!
The new showroom will have ample space to stock in a much more wider and accessible collections for our customers and we look forward to seeing you there soon!
Please do save this page for recent updates coming soon about the opening and other details.
Quick help please call : +971 43370401
Location